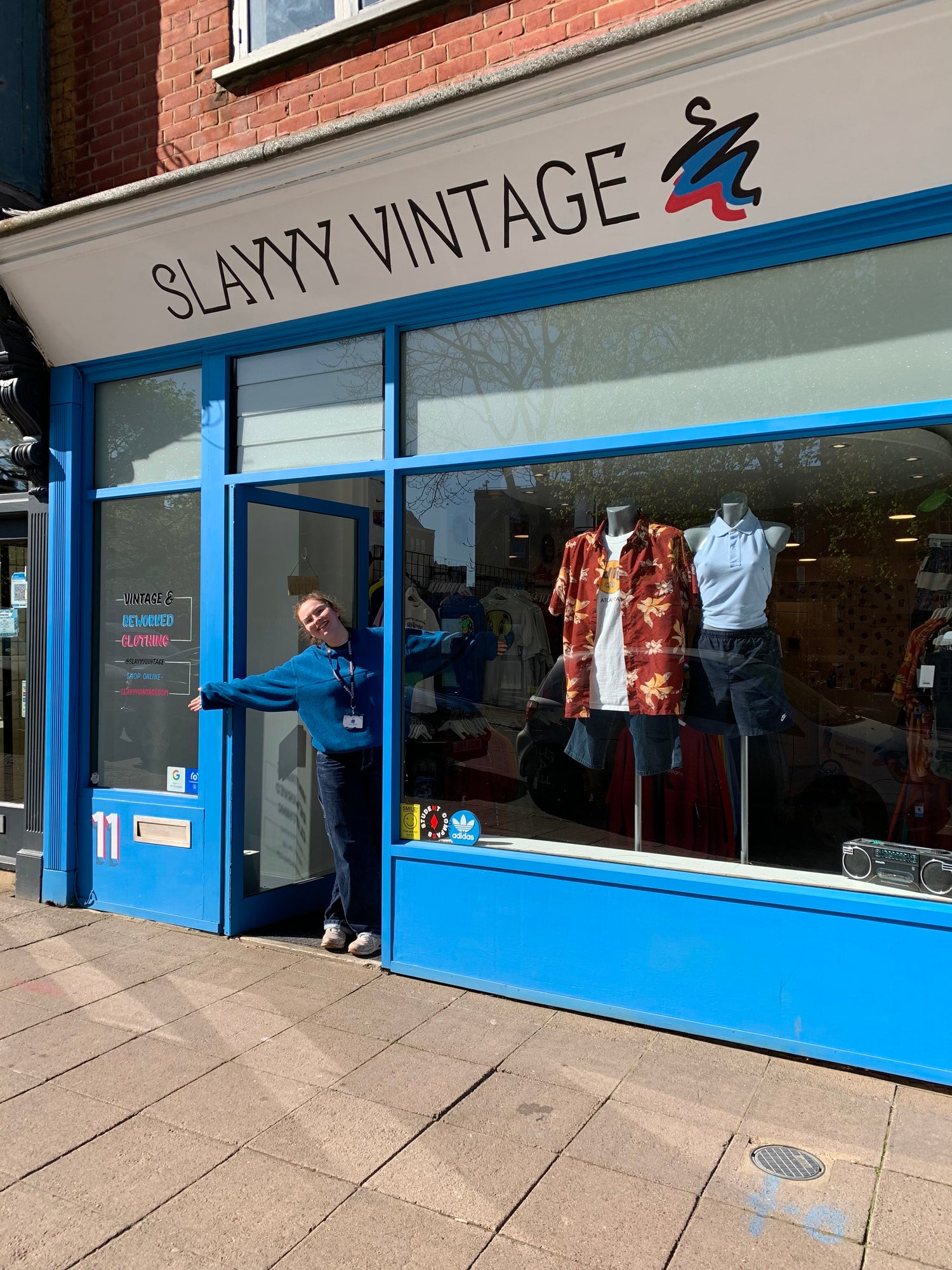 Slayyy Vintage
Established in 2018 by Rosie Dearlove, Slayyy Vintage started as a Depop shop selling unique 90s sportswear and reworked vintage clothes. In May 2019 we opened a market stall on the famous Norwich Market, making Rosie the youngest stall holder on Norwich Market.
Now we have expanded into a brand new shop on St Giles Street giving us even more space for our vintage gems!
To this day we continue to be passionate about sustainable fashion and not only reusing secondhand clothing but repairing and reworking them to extend their lifetime. All of our vintage is handpicked no two items are exactly the same, so grab them quick!